Generally about diet and sclerosis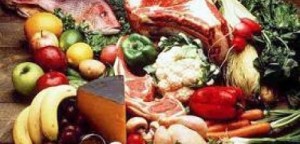 Multiple sclerosis leads to an increased need for healthy and versatile nutrition. Unilateral diet is generally very inappropriate; but is it special if you suffer from MS.
On these pages you can find general dietary information which is suitable for sclerosis sufferers. Among other things, read which foods are good and less good to eat when you have sclerosis, how and why you need to change your diet when you are sick and / or have an attack, and find good advice for the shopping trip. in the supermarket.
The information on these pages is solely intended as good advice from our site. Whether you want to follow these advice slavishly or not is obviously up to you. Our sole purpose is to provide you with some information so that you can make the right choice for you.
On the right side you will find links to the more elaborate pages on this topic.
If you have any good dietary advice, or if you have read a book on dieting that you think others will enjoy reading, feel free to send an email to kost@www.sclerose.info
Previously, Annette Hafstrøm was in charge of our diet section - minerals and vitamins.
Annette has decided no longer to continue this very good work (we wish Annette all the best for the future and have been very pleased with Annette's work in the association)
Sclerose.info is therefore looking for a diet expert… a diet interested person… you who have an understanding of vitamins and minerals or want to read more about it and share your knowledge.
Write to admin@www.sclerose.info for further information
// Admin